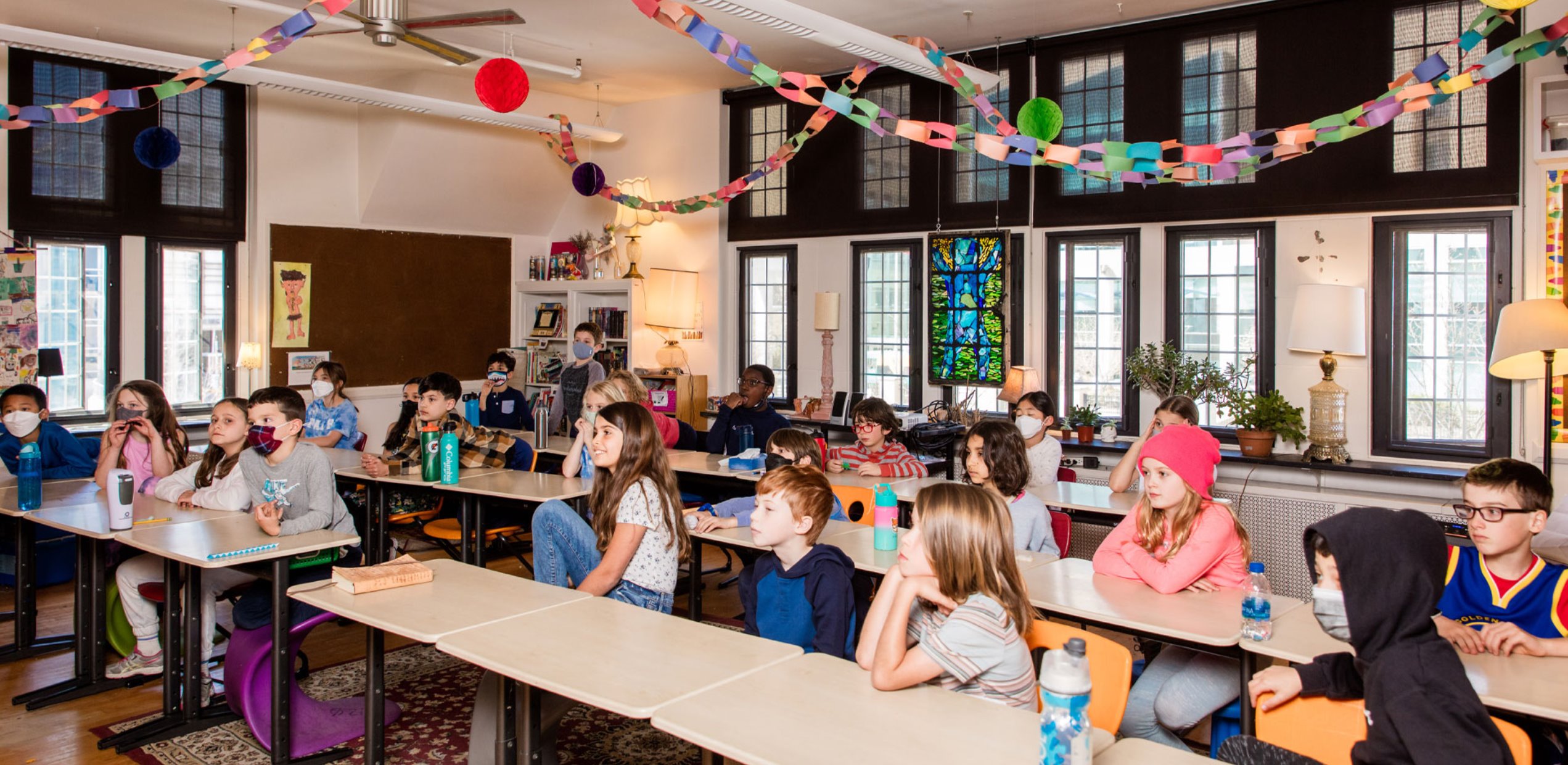 Diversity, Equity, Inclusion, and Justice
Diversity, equity, inclusion, and justice are foundational tenets of the Fanny Edel Falk Laboratory School's Progressive educational mission. In our community, we recognize the strengths of diversity and celebrate how it presents in our community.
Diversity at Falk encompasses the colors of our skin, the languages we speak, and the countries we come from. It includes our gender identities, our sexual identities, and the structures of our families. Diversity extends to our religions and the traditions we observe. And it includes the financial resources of our families, the ways in which students learn, and their individual needs. Falk Laboratory School embraces our community's many distinctive heritages, values, and beliefs.
Fostering a community where members reflect and value equity and inclusion is integral to the creation of a socially just community. At Falk, we also seek to foster a community that understands the benefits and responsibilities of living in an inclusive, equitable, and diverse world. We believe it is our responsibility to act as part of the larger community beyond the school's walls, and we ascribe to the "welcoming schools" model that has been developed by the Southern Poverty Law Center's Learning for Justice project.
Since its inception, Falk has been a model of collaboration. Children work daily in pairs or groups at all grades and in all content areas. Through working together, our children come to value the strengths that each individual brings to a task. Families are encouraged to share customs and celebrations with the entire community so that our children gain a growing understanding of the variety and the commonalities among us.
Falk's commitment to diversity, equity, inclusion, and justice is also reflected in its curriculum. Throughout a student's time at Falk, they will explore content chosen by faculty to highlight and celebrate diverse voices. From kindergarten through fifth grade, Falk's equity, inclusion, and justice coordinator works with classroom teachers to produce age-appropriate lesson plans on themes related to equity and inclusion.
And beginning in middle school, students take Social Justice class one trimester each year. Based on the Learning for Justice curriculum, the class builds toward a social justice mindset by making deep inquiries into the themes of identity, diversity, justice, and action. Students begin by recognizing that they are not defined by a single narrative and celebrating a variety of cultures and experiences. They investigate historical and current events related to immigration and resettlement, and explore people and movements aimed at combating inequities and advancing justice and liberation.
Falk Laboratory School also supports students through clubs dedicated to providing the opportunity to explore issues of diversity, equity, inclusion, and justice in a safe manner and with the support of faculty and staff.
Culture Club is a student-led space in which students of color can share their perspectives honestly, celebrate their lived experiences, and discuss and develop ideas and initiatives aimed at supporting students of color at Falk;
LGBTQ+ Club is a space for students of various identities, including allies, to celebrate those identities, share stories of their experiences, and discuss issues of importance to them in a supportive environment.
Participation in both clubs is open to all Middle School students, and offer opportunities to interact with K-5 students throughout the year.
Falk's Diversity, Equity & Inclusion group is comprised of parents, faculty, and staff. The group provides avenues to uphold the school's equity, inclusion, and justice mission. The group also helps in Falk's efforts to bring those values into the community. Please reach out to Deb Desjardins ​if you are interested in joining us.
As part of the University of Pittsburgh, Falk Lab School also recognizes and upholds the University's Nondiscrimination Policy Statement.