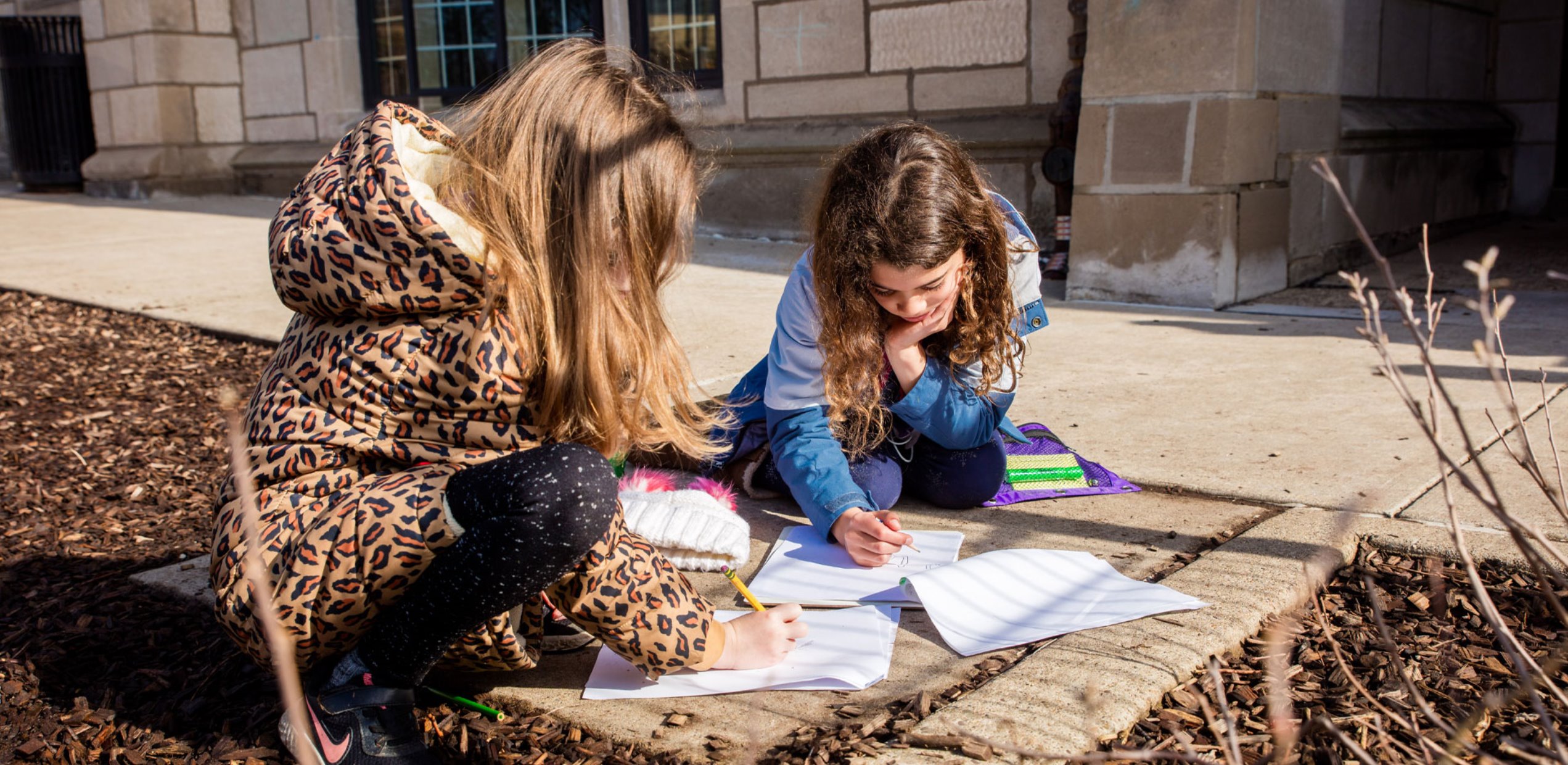 Diversity, equity, inclusion, and justice are foundational tenets of the Fanny Edel Falk Laboratory School. As such, they are reflected in the school's curriculum from kindergarten through eighth grade.
Throughout a student's Falk education, faculty will present them with content that highlights and celebrates diverse voices.
From kindergarten through fifth grade, themes of social justice are woven into classroom lessons. Teachers collaborate with Falk's Equity, Inclusion, and Justice Coordinator to highlight diverse voices and celebrate the variety and the commonalities present in the Falk community as well as the broader community. As well as supporting Falk's K-5 teachers in developing lesson plans, the Equity, Inclusion, and Justice Coordinator also delivers presentations on special topics related to diversity, equity, and social justice themes.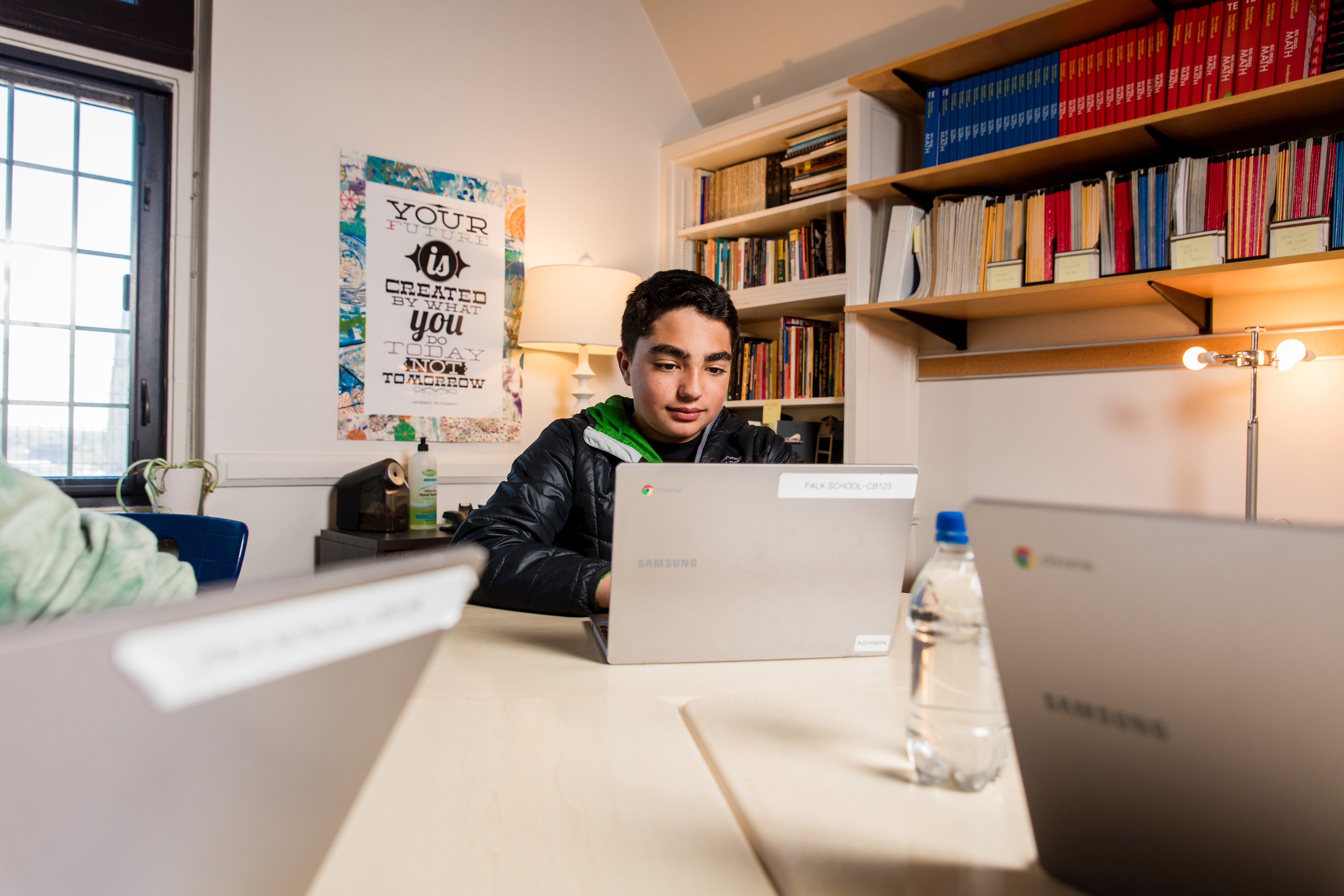 Beginning in Middle School, Falk students regularly take our Social Justice course, with one trimester of each school year dedicated to sixth-, seventh-, and eighth-grade students. The curriculum is drawn from the Southern Poverty Law Center's Learning for Justice project, which holds that to have a socially just mindset, the domains of identity, diversity, justice, and action must be approached and practiced with compassion and intentionality.
Falk's curriculum uses these concepts to build gradually over the course of a student's middle school education, giving students a broad picture of the issues and concerns related to social justice issues and preparing them to take that perspective with them as they continue on their learning journeys.
Sixth grade's focus is on identity. A socially just mindset begins with acknowledging and celebrating the many identities that make up both themselves and others. Students learn to recognize that they are not defined by a single narrative. As a class, students share and honor their home cultures while learning about other students' cultures and cultivating an environment of respect and civility.
Seventh-graders put diversity at the center of their inquiries. Students explore the topics of immigration and resettlement, both in the United States and internationally. They investigate historical and current events, listen to first-person accounts, and read narratives from individuals with direct experiences.
And as the culmination of Falk School's social justice curriculum, eighth-graders make justice and action the focus of their learning. Students explore concepts of justice and injustice and how they have been applied to various groups throughout society. They examine how belief structures have influenced systems, and the long-lasting negative impacts they've produced. And after understanding these structures and procedures, students investigate the people, movements, and initiatives that aim to combat inequities and develop frameworks of action for justice and liberation.