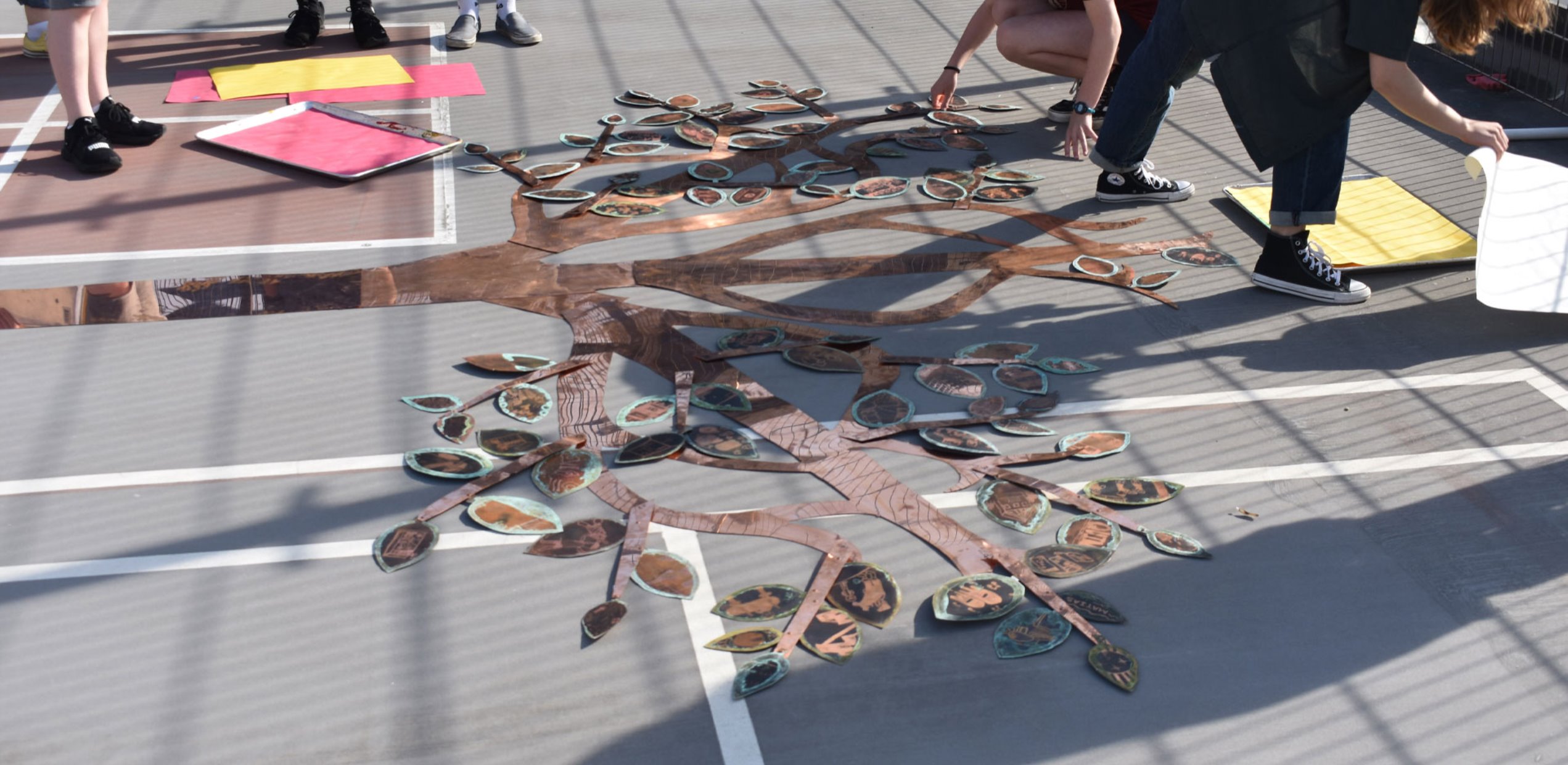 Since 2009, the Falk School has invited working artists from the Greater Pittsburgh community to serve as Artists in Residence in the school, working with eighth-grade art students to create legacy projects that will remain at Falk as permanent installations after they depart.
The Artist in Residence first works with graduating students to envision the work of art, then other students in the school are invited to help bring the idea to life. Past artists have included quilt-maker Tina Brewer, mosaic artist Laura Jean McLaughlin, poet Cameron Barnett, and stained-glass artist Davia Davis, among many other artists working in a wide range of media.
If you visit Falk, you will find these beautiful projects displayed throughout the building, serving not only to decorate the school but to commemorate the students who created them.
Bringing a working artist into our school to create a lasting legacy project with our departing eighth graders and the rest of the school community is one of the things that makes the Falk art studio experience something special. It demonstrates our school's commitment not only to visual arts education but to the young artists that create in our community. It is their voices as artists that the Artist-in-Residence project shares in a lasting way.
Cheryl Capezzuti, Middle School Art Teacher