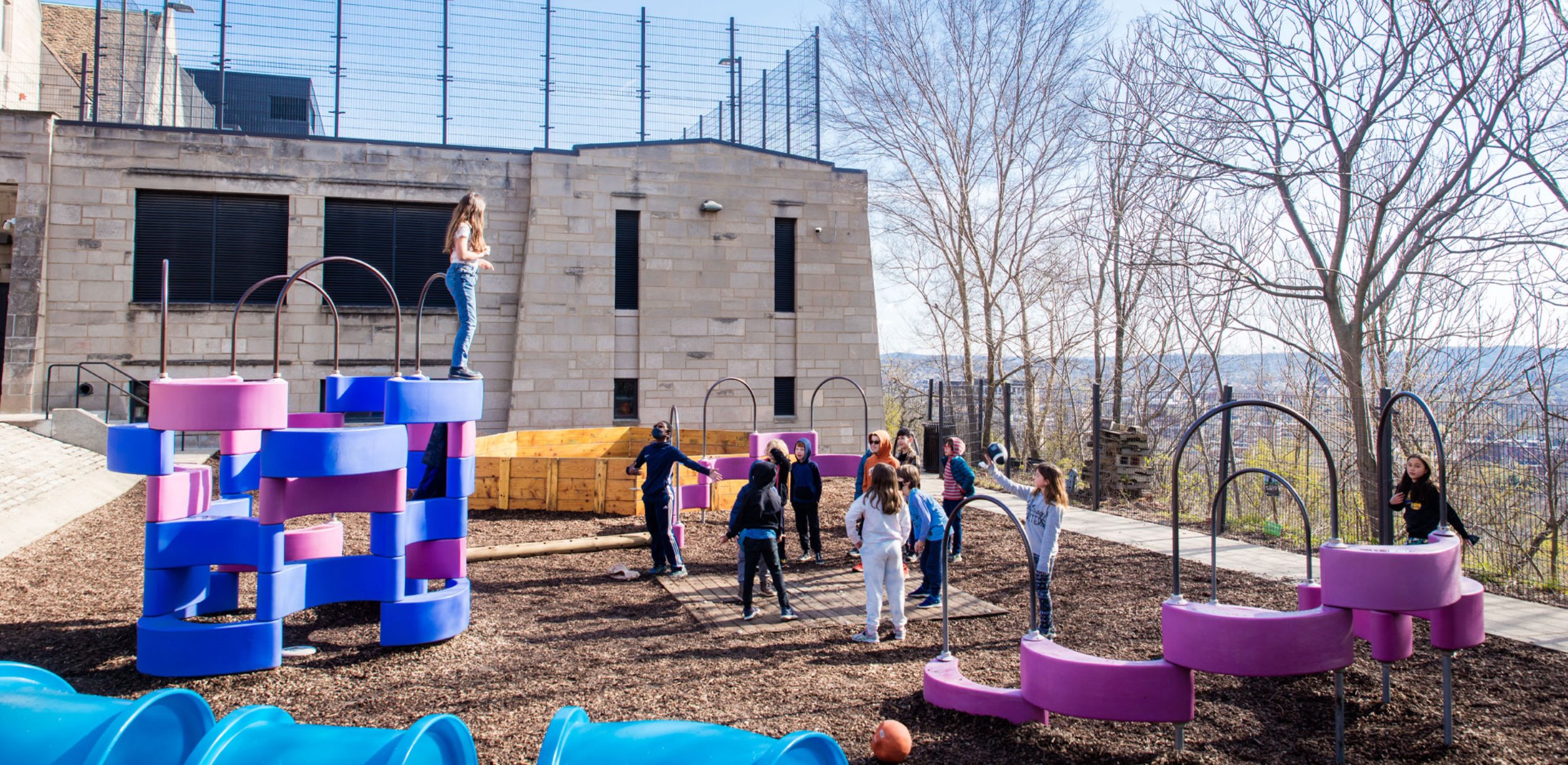 Falk Laboratory School offers an Extended Day Program providing families with afternoon programming for students in grades K-8.
All Falk students are welcome to attend and no pre-registration is required.
---
Afternoon Program
Students will remain in grade level pods while in the Extended Day program. Each pod will be supervised by University of Pittsburgh student workers.
We offer activities such as arts and crafts, board games, library time, and free play indoors and on the playground. Older students also have the option of working on homework assignments.
Program participants receive a modest nut-free snack.
Falk's dismissal is 3:15 PM. The afternoon program and billing charges begin at 3:30 PM. The afternoon Extended Day program's hours of operation are 3:30–6:00 PM daily unless otherwise dictated by our calendar or special events.
---
Extended Day Fees
The afternoon Extended Day Program and billing charges begin at 3:30 PM. The cost for attending the afternoon program is $12.00 for the first hour and any portion thereof and an additional $5.00 for anytime thereafter. All fees will be charged to your BillPay account.
| | |
| --- | --- |
| | |
| | |
| | |
| | |
Families should register their children for Extended Day through their SchoolPass account.
---
Extended Day Snacks Schedule - 2 Week Cycle
A representative selection of snacks offered during the Extended Day program:
| | Monday | Tuesday | Wednesday | Thursday | Friday |
| --- | --- | --- | --- | --- | --- |
| Week 1 | Keebler Scooby Snacks | Nabisco Oreos | Pirates Booty | Carrots & Heinz Ranch | Smartfood Popcorn |
| Week 2 | Sensible Portions Veggie straws | Nabisco Lorna Doones | Nutrigrain Bars | Sunchips Cheddar | Snack Pack Pudding-Chocolate |
| Beverages | Apple Juice | Orange Juice | Apple Juice | Orange Juice | Chocolate Milk |